December 2008
Submitted by Live Earth on 1 December, 2008 - 23:42
The 14th Conference of the Parties to the United Nations Framework Convention on Climate Change (UNFCCC) kicked off in Poznan, Poland today.
The conference runs through December 12th and is being broadcast live on the web. Highlights of this year's UNCCC agenda include:
Advance understanding and commonality of views on "shared vision" for a new climate change regime
Submitted by Live Earth on 12 December, 2008 - 21:57
The 14th conference of the United Nations Framework Convention on Climate Change concluded today in Poznan, Poland. After 12 days of negotiations the groundwork is laid out for important goals to be reached in hopes of ratifying a significant climate treaty at next year's convention in Copenhagen.
The way is "now clear" to sign a global climate agreement in 2009, Live Earth Co-founder and Nobel-winning former U.S. Vice President Al Gore said in an inspiring plenary presentation to the conference (see video below).
Submitted by Live Earth on 15 December, 2008 - 17:43
The Guru Nanak English School in Mumbai, India had another wonderful Friends of Live Earth event on December 10th. They viewed An Inconvenient Truth!
Submitted by Live Earth on 15 December, 2008 - 21:20
The holidays are right around the corner! Have you found any unique, green gifts this year? Last weekend, the Eco Gift Festival in Santa Monica, California showcased some of the world's best earth-friendly gifts, food, speakers and music.
Throughout the week, we'd love to share with you some perfect gifts ideas that are both affordable and earth friendly.


Today: Teatulia Tea, Hugo Naturals and Planet Flops.
Teatulia
The name comes from the region in North Bangladesh where the tea is grown. Native men and women who belong to this co-op benefit from the "established revolutionary education, health and cattle-lending programs." The community prospers from the tea garden and have we mentioned it tastes amazing? Visit the website to learn more at http://www.teatulia.com/about-tetulia
Submitted by Live Earth on 16 December, 2008 - 17:04
U.S. President-elect Barack Obama solidified his environmental team this week, naming leading experts and veteran Environmental Protection Agency officials to top posts. The top cabinet position -- energy secretary -- was given to Nobel Prize-winning physicist Steven Chu, who specializes in the study of solar energy and is the first Nobel winner to be named to a U.S. Cabinet post.
The Obama administration is making quick strides in appointing personnel with an eye for green solutions ahead of next month's inauguration. The League of Conservation Voters called Obama's Environmental and Energy staff a "green dream team."
"We're not having to bang down the door at the Obama administration," said Melinda Pierce, deputy legislative director for the Sierra Club.
Submitted by Live Earth on 16 December, 2008 - 23:16
In addition to the fun eco-gifts we posted about yesterday, we also found great eco-friendly goodies at the ecogift festival from: yogamatic.com, ecousuable, and The Inconvenient Bag
Yogamatic.com
This is such a great idea. Yogamatic.com is a costum yoga mat company who prides themselves on providing the highest quality print and the fact that they are
eco-friendly. On site, you can either choose from the hundreds of images they already have or you can download a photo of your own. Better yet, yogamatic donates a part of their proceeds to benefit Global Green's progressive work on climate change and global accountability for the environment.
Submitted by Live Earth on 17 December, 2008 - 22:35
Looking for a grocery store or restaurant that's walking distance from your home or work? Or trying to find the perfect place to live where you can have everything at your fingertips?
Submitted by Live Earth on 18 December, 2008 - 18:54
On average, 700 millions pieces of mail are sent everyday and during the holidays it's closer to 830 million. Have you ever thought about how much of that is junk? According to www.donotmail.org, more than 100,000,000,000 pieces of junk mail are delivered each year in the US. That's 1/3 of all the mail delivered worldwide!
Check out some of these facts from Do Not Mail:
It takes more than 100 million trees to produce the total volume of junk mail that arrives in American mailboxes each year—that's the equivalent of clear cutting the entire Rocky Mountain National Park every 4 months.
Every year American households receive a total of 104.7 billion pieces of junk mail or 848 pieces of junk mail per household, which requires 6.5 million tons of paper.
Submitted by Live Earth on 18 December, 2008 - 19:28
This year, Green for All is asking for your support in urging congress to fund the Green Jobs Act as part of part as "America's rescue package." The Green Jobs Act was approved in 2007, however it has yet to be funded. An economic stimulus and recovery package is still be proposed in the U.S. Congress and if Green Jobs Act is funded, thousands of good green jobs could be created in the new year.
Encourage your congressperson to act now. Read below for more information and how you can help in green our future in a letter and video from Van Jones:
Submitted by Live Earth on 19 December, 2008 - 21:13
The 'green' business sector and the environment just had a huge win! U.S. President-elect Obama recently announced Hilda Solis as the newly appointed Secretary of the Labor Department.
The current California congresswoman is a member of the House environment and commerce committee as well as the House select committee on energy independence and global warming. One of Solis's biggest achievements has been the Green Jobs Act of 2007.
Submitted by Live Earth on 19 December, 2008 - 21:59
In addition to the fun eco-gifts we posted in the past, we want to share with you a few more from the ecogift festival exhibitors I'm eco friendly, Revenge is..., Pangea Organics, Chill Pak and Zindea. Enjoy! I'm eco friendly This bag company produces bags that satisfy both the environmental and stylish
men, women and children. Some things to note: the bags are custom-made (not mass-produced), 100 percent certified organic cotton canvas, there are no petroleum products and are made ethically in CA. They also have hemp and organic cotton blend textiles coming soon! Check out the website, they make a perfect gift for the holidays.
Submitted by Live Earth on 22 December, 2008 - 21:41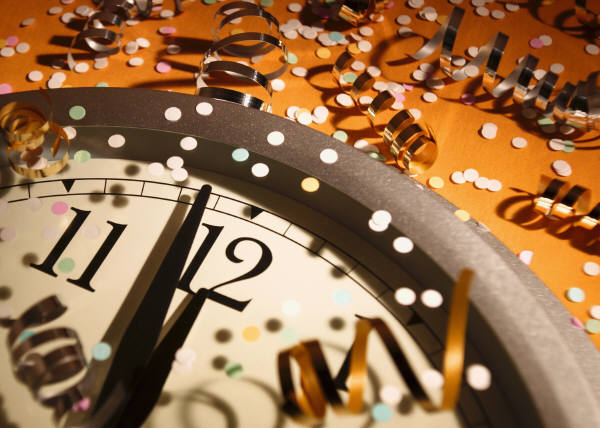 As we come up with what we will try to do (or try not to do) in the New Year, the Union of Concerned Scientists have come up with their own list. The Union's new resolutions are targeted for the new administration and are pretty impressive in their breadth and emphasis on the environment and climate change. Take a look:
Protect the air we breathe by obeying the law and setting air pollution standards based on science. The Environmental Protection Agency's Clean Air Science Advisory Committee should have a key role from the start in assessing air pollution threats and ensuring that air pollution standards are based on the best available scientific information.
Safeguard our health by putting the Environmental Protection Agency back in charge of evaluating the potential dangers of chemicals without interference from other agencies. Roll back new rules that allow agencies with clear conflicts of interest such as the Department of Defense or Department of Energy to delay scientific assessments of the toxicological and cancerous effects of chemicals for a database known as the Integrated Risk Information System (IRIS).
Submitted by Live Earth on 29 December, 2008 - 06:36

We hope you had a wonderful holiday season and are surrounded by friends and family as we enter the New Year. With all the hustle and bustle, you probably haven't had time to look around and decide what and how you are going to recycle all of the holiday paper products.
Don't worry! It doesn't have to go to waste. Check out these facts and tips about recycling holiday stuff (like the tree, wrapping paper and greeting cards) during the holiday season.
Submitted by Andy Sternberg on 2 December, 2008 - 15:00
This is the web version of Live Earth's December 2, 2009 email. Click here to subscribe to our twice-monthly emails.
Submitted by Live Earth on 12 December, 2008 - 20:44
Which Christmas right around the corner, people are hustling to get their trees but which one is the right one? Continue reading for a short cheat sheet on the pros and cons of cut, artificial and potted trees.
A Real Cut Tree
Pros:
Real trees usually come from family farms so you would help support the community and a family business over the holiday season
They smell amazing and truly get you in the holiday spirit
Can be grown on rocky soil, therefore that land is used to help fight off global warming
Cons:
Pesticides are often used to warn off bugs and disease…trees that have been contaminated with chemicals are then brought into your home
Submitted by Live Earth on 12 December, 2008 - 18:22
If you need a little encouragement over the holiday season take a look at www.hothotsanta.com. This humorous video is reason enough to be more sustainable and energy efficient over the holidays – whatever it takes to stop global warming!
Watch the video:
Submitted by Live Earth on 2 December, 2008 - 18:42
"If every American family wrapped just 3 presents in re-used materials, it would save enough paper to cover 45,000 football fields," according to Stanford University. So this holiday season let's think green and use gift wrappings that are environmentally friendly.
Eco-chick recently highlighted some great quick tips for holiday gift wrap:
Put gifts in reusable bags, baskets or boxes. It's classy, and it's a whole other gift in itself. No worries about this sort of packaging ending up in the trash!
Instead of bows, use ornaments, hair barrettes, brooches, key chains or other small decorative items that'll get reused.
Submitted by Live Earth on 3 December, 2008 - 20:52
Plenty's chief editor, Mark Spellun, sat down with RFK, Jr. during the Waterkeeper Aliiance's Eco-Salon series.
Submitted by Live Earth on 4 December, 2008 - 19:25
Below you'll find five top executives who have decided to adopt "an ecological responsible agenda." Their turnaround is incredibly inspiring and proves that both small and large business owners can change their focus and go green.
Ray Anderson: After 20 years, Anderson made a u-turn within Interface and implemented intensive recycling programs, turned to energy-efficient computer controlled boilers, used corn to create carpet, and utilized solar and wind power. Talk about a reversal in attitude!
Sir Richard Branson: Thanks to Al Gore, billionaire Branson is now aware of the climate crisis and has decided to create Virgin Fuels/ the Virgin Green Fund). Currently, the Fund is investing in companies that work in biofuels, desalination plants, energy efficient lighting and solar power.
Submitted by Live Earth on 5 December, 2008 - 04:57
Poznan, Poland is the place to be this week. The first solar car to travel around the world ended it voyage here, where the United Nations Climate Change Conference is occurring.
The vehicle drove 32,000 miles without a drop of petrol; instead, it used the sun's energy caught by a trailer of solar cells. The noiseless car traveled up to 55 mph and covered around 185 miles on a fully charged battery.
Watch the video:
Submitted by Live Earth on 5 December, 2008 - 21:17
Snow sports are taking a big hit from the effects of global warming and now, enthusiasts are taking a stand and addressing the problem at the UN climate talks. At a WWF action outside the conference in Poznan, snowboarders performed a series of tricks as a way to express their support for action against rising temperatures.
Submitted by Live Earth on 5 December, 2008 - 23:28
December 6th is the Global Day of Action, a chance for us all to step up, generate and acknowledge climate change demonstrations.
The goal is to coordinate synchronized events around the world to call on world leaders to take urgent action on climate change.
Nearly 100 countries are participating in this year's Global Day of Action. To find out how you can participate, click on your country on the left side of Global Climate Campaign's website. Or watch and share these videos made specifically for this day:
Submitted by Live Earth on 8 December, 2008 - 19:44
In 2007, WWF-India and Tetra Pak joined together to educate the youth about global climate change and energy efficiency. What was created was the Young Climate Savers program, which was to be implemented as a series of workshops on climate change in schools across the country.
The Young Climate Savers have proven to be a huge success. Months ago, Live Earth donated documentaries to WWF-India and gave them the screening rights for educational use and awareness establishment for schools in India. Amazingly, the Young Climate Savers screened eight documentaries in projected cities across the country.
Submitted by Live Earth on 9 December, 2008 - 21:37
When it comes to investing should you go green? Many venture capitalists and corporations have been putting their money into clean technologies and alternative energy. Plenty's Mark Spellun discussed the role of clean tech and the future of the economy on the Fox Business Network this morning. Watch the video:
[display_podcast]
Submitted by Live Earth on 9 December, 2008 - 21:38
Thinking about traveling by plane over the holidays? With gas prices dropping up to 50% this just may be the year to do it.
Plenty has said that "a single passenger traveling round trip from New York to L.A. will be responsible for emitting about 1,500 lbs of carbon." That's incredible!
Submitted by Live Earth on 10 December, 2008 - 22:15
Submitted by Live Earth on 11 December, 2008 - 03:23
There are a number of green nightclubs around the world that have taken the right steps towards sustainability. The list below contains clubs that have things from organic beers to waterless urinals to floors powered by the club-goers dance moves. Check them out!

Club WATT in Rotterdam Netherlands – Here, dancers power the LEDs in the floor and in the surrounding area! There is a meter nearby to tell them just how much they are powering the club and a zero waste organic bar to keep up their energy
Greenhouse in New York – The LED bulbs here consume 1/30th of the energy regular club lights use and the club's floors and walls are constructed from bamboo.
Submitted by Live Earth on 11 December, 2008 - 17:39
CNN's documentary series, Planet in Peril: Battle Lines, explores the "environmental conflicts between growing populations and natural resources." Tune in Thursdays at 9 pm EST (or subscribe to the video podcast) to see footage from shark dives, cannibalistic polar bears and energy saving ideas.
Submitted by Live Earth on 11 December, 2008 - 20:41
Despite the cancellation of the Live Earth India concert, more than 5,000 Friends of Live Earth events are happening in India. We would love to share with you one of the events that took place last weekend.
The Guru Nanak English High School in Mumbai, India held their first Friends of Live Earth event on December 6th.
Submitted by Andy Sternberg on 22 December, 2008 - 15:50
This is the web version of Live Earth's December 2, 2009 email. Click here to subscribe to our twice-monthly emails.