Live Earth's blog
Submitted by Live Earth on 27 January, 2009 - 21:51
We've heard about Green roofs. Why not green walls? Think of green walls as bio-walls or living walls that are either free standing or they are built into an existing wall. The benefits of such addition to an office or home are incredible and the construction of one is easier than you think.
Check out the green wall below:
Submitted by Live Earth on 26 January, 2009 - 20:41
A very large polar bear was spotted traveling down the River Thames, under the Tower Bridge and past Parliament in London today.
Lifelike as it seemed, the 1.5-ton structure -- built by 15 artists in 18 days -- floated down the river to raise awareness of the melting ice caps and the larger picture… climate change (see video below).
The melting of the ice caps threatens polar bear's lives because their habitat is literally disappearing. The 2 billion people depending on glacial meltwater for irrigation and drinking are also faced with serious consequences.
Submitted by Live Earth on 26 January, 2009 - 16:42
U.S. President Barack Obama took significant steps indicating that climate change, energy and environmental issues would be major issues of his administration in his first week in office. After moving to reverse potentially damaging climate policy ordered by President Bush, Obama declared:
"To protect our climate and our collective security, we must call together a truly global coalition.... The days of Washington dragging its heels are over.... My administration will not deny facts -- we will be guided by them."
Submitted by Live Earth on 25 January, 2009 - 13:45
Even though it's only the end of January we can sense spring fever right around the corner here at Live Earth. With the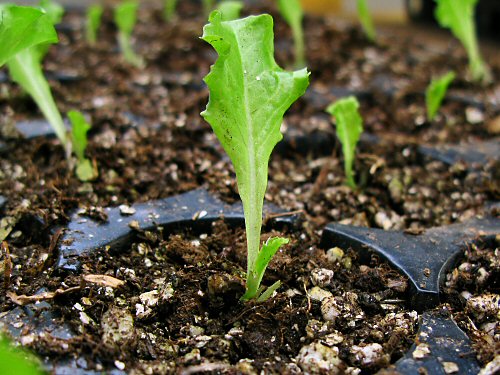 random warm days to get your hopes up or the bitter chill that runs through your home, everyone is craving the day they can run outside in bare feet. Thankfully, it's the time of year to order seeds and to start planning your garden!
Check out Natural Gardening's Frost Free Dates throughout the United States to see when your last frost is and keep in mind (according to Lighter Footstep) "seeds can be started indoors anywhere from one to eight weeks ahead of planting."
Submitted by Live Earth on 23 January, 2009 - 20:20
Check out these highlights of films, speeches, and interviews featuring Al Gore, Nancy Pelosi, Michael Franti, John Legend, Paul Reiser, and more from the 2009 Green Inaugural Ball:
Submitted by Live Earth on 23 January, 2009 - 17:41
The Green Guide has some amazing tips on how to clean your home or office with ingredients and items you already have. Make your own household cleaners that are healthy and non-toxic with these quick easy recipes:
Baking soda: provides grit for scrubbing and reacts with water, vinegar or lemon by fizzing, which speeds up cleaning times
Borax: disinfects, bleaches and deodorizes; very handy in laundry mixes
Distilled white vinegar: disinfects and breaks up dirt; choose white vinegar over apple cider or red vinegars, as these might stain surfaces
Submitted by Live Earth on 23 January, 2009 - 04:03
Click here to sign up to for Friends of Live Earth.
On Friday November 21st, the Art of Living Foundation organized a concert in Delhi featuring more than 1,000 sitar players performing simultaneously. If that wasn't spectacle enough, there was a sea of 200,000 people who attended the concert.
Two months later the event officially entered the Guinness Book of World Records!
Submitted by Live Earth on 22 January, 2009 - 19:53
Considering the environmentally-conscious themes of President Obama's Inaugural address, we hope to see some action taken regarding smart energy and green policy in the coming weeks. For instance, California Governor Arnold Schwarzenegger asked Obama to terminate the recent Environmental Protection Agency (EPA) barring the state from setting more stringent emissions standards (days later, the president acted on the request).
What would you like to see the Obama administration do next in regards to environmental policy? How should Obama "green" the economic stimulus package? Let us know in the comments, or submit a video response at Live Earth Video (http://video.liveearth.org). We can't wait to hear your thoughts!
Submitted by Live Earth on 22 January, 2009 - 02:53
We are seeing a quick increase in the environmental job sector and if sentiment of the Green Inaugural Ball is any indication, the green collar economy will only continue to grow. Fast Company has an excellent article called, "Ten Best Green Jobs for the Next Decade" and the jobs range from a Recycler to an Energy Efficiency Builder. Take a look at some of these up-and-coming green collar jobs:
Solar Power Installer
There are already around 770,000 jobs globally in the solar industry and this job can thrive anywhere because all you need is the sun. Our friends at The Solar Energy Industries Association believe that there can be an increase in over 110,000 jobs by 2016 and will be relatively high paying.
Submitted by Live Earth on 20 January, 2009 - 17:50
Barack Obama paid more attention to environmental and energy issues in his inaugural speech than any previous president. Upon becoming the 44th president of the U.S., Obama made an immediate impression on those wondering whether his presidency will signal the a turn to U.S. leadership in the Climate Crisis and environmental responsibility, mentioning such issues throughout his 20 minute speech.
Obama referred to the need to turn to science and technology for the sake of developing alternative energy and taking action against global warming. Watch video of the speech below.