Lifestyle
Submitted by Live Earth on 2 February, 2009 - 22:43
Want to get away? Perhaps it's time for a "staycation." Be a tourist in your own town and save money while reducing your carbon footprint. According to The Green Life:

An ideal "staycation" should be work-free and fun, so skip unpleasant chores, unplug the phone, and hide your laptop if necessary. Set a festive mood by donning your vacation duds and scheduling day hikes, bike rides, and visits to local museums.
Submitted by Live Earth on 30 January, 2009 - 15:25
We just came across a cool site featuring mind maps about global warming and other crises -- Live the Solution.
These artistic and creative maps, like Solving Global Warming: Doing Something, reminds us that we can make small changes in every aspect of life; from stopping by the farmers market for local goods auditing our energy use.
Submitted by Live Earth on 27 January, 2009 - 21:51
We've heard about Green roofs. Why not green walls? Think of green walls as bio-walls or living walls that are either free standing or they are built into an existing wall. The benefits of such addition to an office or home are incredible and the construction of one is easier than you think.
Check out the green wall below:
Submitted by Live Earth on 25 January, 2009 - 13:45
Even though it's only the end of January we can sense spring fever right around the corner here at Live Earth. With the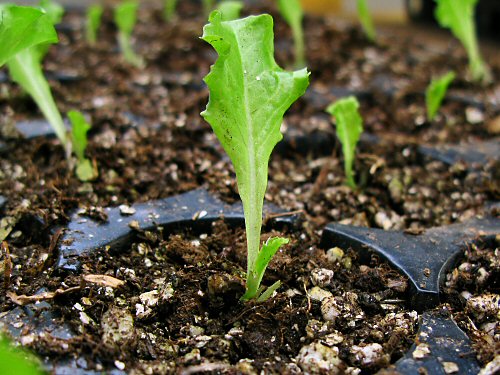 random warm days to get your hopes up or the bitter chill that runs through your home, everyone is craving the day they can run outside in bare feet. Thankfully, it's the time of year to order seeds and to start planning your garden!
Check out Natural Gardening's Frost Free Dates throughout the United States to see when your last frost is and keep in mind (according to Lighter Footstep) "seeds can be started indoors anywhere from one to eight weeks ahead of planting."
Submitted by Live Earth on 22 January, 2009 - 02:53
We are seeing a quick increase in the environmental job sector and if sentiment of the Green Inaugural Ball is any indication, the green collar economy will only continue to grow. Fast Company has an excellent article called, "Ten Best Green Jobs for the Next Decade" and the jobs range from a Recycler to an Energy Efficiency Builder. Take a look at some of these up-and-coming green collar jobs:
Solar Power Installer
There are already around 770,000 jobs globally in the solar industry and this job can thrive anywhere because all you need is the sun. Our friends at The Solar Energy Industries Association believe that there can be an increase in over 110,000 jobs by 2016 and will be relatively high paying.
Submitted by Live Earth on 15 January, 2009 - 21:38
Millions of people are heading to Washington, D.C. this weekend to join in on all the festivities surrounding the Inauguration of President-elect Barack Obama
and while we can't do anything about the crowds, we hope to make it easier for you to lessen your impact on the environment with all the travel and excitement.
In addition to encouraging carpooling and riding the Metro, the 2009 Green Inaugural Ball is teaming up with Native Energy to provide a simple tool to help you offset you carbon emissions.
Submitted by Live Earth on 15 January, 2009 - 20:01
Green For All, an organization founded by Van Jones whose main purpose is to build a green ec
Submitted by Live Earth on 13 January, 2009 - 10:36
Join Live Earth and The GLOBE Project to mark the 12th anniversary of the first student cloud observation report for the Students Cloud Observations On-Line (S'COOL) Project on January 13, 2009 for a global cloud observation day.
Everyone is invited to make and report cloud observations on this day at the time that the CERES satellite instruments pass over their location.
For more information and to participate in Global Cloud Observation Day, visit liveearth.org/education.
Submitted by Live Earth on 7 January, 2009 - 18:12
The auto rental industry is making a conscious effort to drive into a greener future. Zipcar, Hertz, and Enterprise are trying to do their part in contributing to a cleaner and greener environment by marketing eco-friendly car share services and fuel-efficient vehicles. Next time you need a car consider one of these programs:
Zipcar
Zipcars first hit the road in 2000 and now, 9 years later, Zipcar is one of Inc.'s top 500 fastest growing companies. For those living in cities and small communities, car sharing is the way to go and for every Zipcar that is shared, 15-20 personally-owned vehicles are taken off the road. Zipcar currently has 5,000 cars in more than a dozen cities and 50 universities worldwide.
Connect
If Hertz has its way, Zipcar won't dominate car-sharing program in the market for long. Hertz Connect lets costumers reserve a Toyota Prius hybrid or BMW Mini Cooper and drive it like they own it (with gas, roadside assistance and insurance included in the price).
Submitted by Live Earth on 4 January, 2009 - 20:19
by Manju Seal
When the vibrant CEO of Ixoraa Media, Lakshmi Pratury asked me casually for help with a Live Earth project in Inda, I found myself saying "yes"; but later wondered if I should have waited for more details.  On this occasion, the quick yes turned out to be a great decison.