Lifestyle
Submitted by Live Earth on 29 December, 2008 - 06:36

We hope you had a wonderful holiday season and are surrounded by friends and family as we enter the New Year. With all the hustle and bustle, you probably haven't had time to look around and decide what and how you are going to recycle all of the holiday paper products.
Don't worry! It doesn't have to go to waste. Check out these facts and tips about recycling holiday stuff (like the tree, wrapping paper and greeting cards) during the holiday season.
Submitted by Live Earth on 22 December, 2008 - 21:41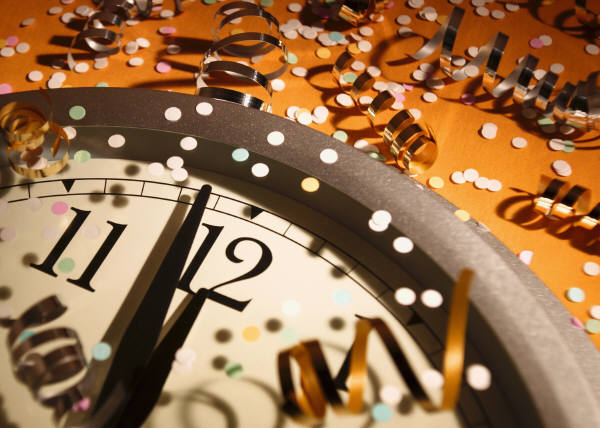 As we come up with what we will try to do (or try not to do) in the New Year, the Union of Concerned Scientists have come up with their own list. The Union's new resolutions are targeted for the new administration and are pretty impressive in their breadth and emphasis on the environment and climate change. Take a look:
Protect the air we breathe by obeying the law and setting air pollution standards based on science. The Environmental Protection Agency's Clean Air Science Advisory Committee should have a key role from the start in assessing air pollution threats and ensuring that air pollution standards are based on the best available scientific information.
Safeguard our health by putting the Environmental Protection Agency back in charge of evaluating the potential dangers of chemicals without interference from other agencies. Roll back new rules that allow agencies with clear conflicts of interest such as the Department of Defense or Department of Energy to delay scientific assessments of the toxicological and cancerous effects of chemicals for a database known as the Integrated Risk Information System (IRIS).
Submitted by Live Earth on 19 December, 2008 - 21:59
In addition to the fun eco-gifts we posted in the past, we want to share with you a few more from the ecogift festival exhibitors I'm eco friendly, Revenge is..., Pangea Organics, Chill Pak and Zindea. Enjoy! I'm eco friendly This bag company produces bags that satisfy both the environmental and stylish
men, women and children. Some things to note: the bags are custom-made (not mass-produced), 100 percent certified organic cotton canvas, there are no petroleum products and are made ethically in CA. They also have hemp and organic cotton blend textiles coming soon! Check out the website, they make a perfect gift for the holidays.
Submitted by Live Earth on 18 December, 2008 - 18:54
On average, 700 millions pieces of mail are sent everyday and during the holidays it's closer to 830 million. Have you ever thought about how much of that is junk? According to www.donotmail.org, more than 100,000,000,000 pieces of junk mail are delivered each year in the US. That's 1/3 of all the mail delivered worldwide!
Check out some of these facts from Do Not Mail:
It takes more than 100 million trees to produce the total volume of junk mail that arrives in American mailboxes each year—that's the equivalent of clear cutting the entire Rocky Mountain National Park every 4 months.
Every year American households receive a total of 104.7 billion pieces of junk mail or 848 pieces of junk mail per household, which requires 6.5 million tons of paper.
Submitted by Live Earth on 17 December, 2008 - 22:35
Looking for a grocery store or restaurant that's walking distance from your home or work? Or trying to find the perfect place to live where you can have everything at your fingertips?
Submitted by Live Earth on 16 December, 2008 - 23:16
In addition to the fun eco-gifts we posted about yesterday, we also found great eco-friendly goodies at the ecogift festival from: yogamatic.com, ecousuable, and The Inconvenient Bag
Yogamatic.com
This is such a great idea. Yogamatic.com is a costum yoga mat company who prides themselves on providing the highest quality print and the fact that they are
eco-friendly. On site, you can either choose from the hundreds of images they already have or you can download a photo of your own. Better yet, yogamatic donates a part of their proceeds to benefit Global Green's progressive work on climate change and global accountability for the environment.
Submitted by Live Earth on 15 December, 2008 - 21:20
The holidays are right around the corner! Have you found any unique, green gifts this year? Last weekend, the Eco Gift Festival in Santa Monica, California showcased some of the world's best earth-friendly gifts, food, speakers and music.
Throughout the week, we'd love to share with you some perfect gifts ideas that are both affordable and earth friendly.


Today: Teatulia Tea, Hugo Naturals and Planet Flops.
Teatulia
The name comes from the region in North Bangladesh where the tea is grown. Native men and women who belong to this co-op benefit from the "established revolutionary education, health and cattle-lending programs." The community prospers from the tea garden and have we mentioned it tastes amazing? Visit the website to learn more at http://www.teatulia.com/about-tetulia
Submitted by Live Earth on 12 December, 2008 - 20:44
Which Christmas right around the corner, people are hustling to get their trees but which one is the right one? Continue reading for a short cheat sheet on the pros and cons of cut, artificial and potted trees.
A Real Cut Tree
Pros:
Real trees usually come from family farms so you would help support the community and a family business over the holiday season
They smell amazing and truly get you in the holiday spirit
Can be grown on rocky soil, therefore that land is used to help fight off global warming
Cons:
Pesticides are often used to warn off bugs and disease…trees that have been contaminated with chemicals are then brought into your home
Submitted by Live Earth on 11 December, 2008 - 03:23
There are a number of green nightclubs around the world that have taken the right steps towards sustainability. The list below contains clubs that have things from organic beers to waterless urinals to floors powered by the club-goers dance moves. Check them out!

Club WATT in Rotterdam Netherlands – Here, dancers power the LEDs in the floor and in the surrounding area! There is a meter nearby to tell them just how much they are powering the club and a zero waste organic bar to keep up their energy
Greenhouse in New York – The LED bulbs here consume 1/30th of the energy regular club lights use and the club's floors and walls are constructed from bamboo.